What I do
I help businesses reach a wider audience by crafting their communications in a cultural-relevant manner with a clear, engaging style.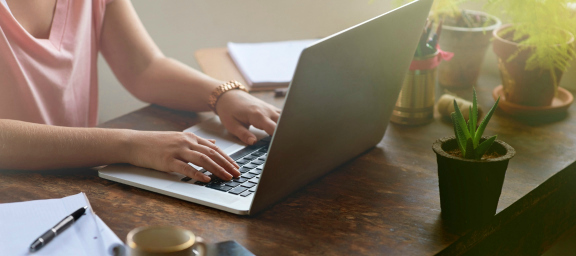 As a Qualified Member (MITI) of the Institute of Translation & Interpreting (ITI) and a Member and Chartered Linguist (MCIL CL) of the Chartered Institute of Linguists (CIoL), I provide certified translations of English and Spanish birth, marriage and divorce certificates, higher education diplomas and transcripts, criminal records, medical reports, contracts, etc. to submit to official authorities.
The process involves certifying that the content of the translated document is faithful to the original. The certificate also states my professional credentials and bears my stamp and signature on each page.
The UK Border Agency, the General Medical Council, NARIC, Courts of Law, consulates, universities, and many other organisations and institutions in the United Kingdom, Spain and Latin America accept my certified translations.
Notarised translations are essentially the same as certified translations with one additional step. The translator signs and stamps the certificate of accuracy in front of a Notary Public, who authenticates the translator's signature, not the quality of the translation itself.
Please ensure to always verify the type of certification required for the translation prior to commissioning the work, as the level of certification varies depending on the nature of the document and the purpose for which it is being translated and certified.
I am based in Edinburgh, but I am able to serve clients worldwide by delivering the certified translated documents by post or courier. Payment is through bank transfer to my UK bank account.
Please use the contact form below to request a quote today!
---
Technical and commercial translations
I also provide technical and commercial translations for SMBs, companies, agencies, multinational corporations, profit and nonprofit organisations here in the UK and abroad. Through my twelve+ years' experience, I have acquired subject-matter knowledge on a number of fields: advertising, banking, business, corporate communications, economics, finance, human resources, insurance, law and marketing. As I also enjoy variety in my projects, other areas are always welcome, provided I can guarantee a quality translation.
I hold an undergraduate degree in Bilingual Technical Translation and a Master of Arts in Translation & Interpreting from the University of Westminster, London. I am also a Qualified Member (MITI) of the Institute of Translation & Interpreting and a Member and Chartered Linguist (MCIL CL) of the Chartered Institute of Linguists. I am also a staff translator at the Edinburgh Business School, part of Heriot-Watt University.
I work with translation memory software, as it streamlines the translation process and increases productivity by ensuring consistency in both style and terminology, by accelerating turnaround time, and by reducing the cost for my clients.
Whether it is a press release, a financial report, a marketing brochure or a user manual, you can rest assured that the finished translation accurately reflects the meaning of the source text, while maintaining its readability in the target language, using a style and terminology relevant to the intended audience.
I am committed to delivering an outstanding, cost-effective service, so get in touch to start your translation project today!
---
What is transcreation? It refers to the process of adapting a message from one language to another, while maintaining its nuance, impact, motivation and tone of voice. It aims to evoke the same emotions and to carry the same implications in the target language as it does in the source language. It expands upon translation by focusing not so much on accuracy and a word-for-word rendition, but on discerning the emotional response by readers of the source language text and working to elicit the same response in readers of the target language text. It is about taking a concept in one language and completely recreating it in another.
Your company invests in professional copywriting not only for its ability to inform, but also for its capacity to relate to the target and motivate them to action. Those are often the first two qualities to be lost in translation. Your company needs a way to get your brand message across in a cultural-relevant manner. With transcreation, your company preserves its investment and minimizes the risk of miscommunication or brand erosion.
Transcreation is typically used for print advertising, TV commercials and videos, radio spots, promotions, packaging, websites and content marketing.
I strive to provide outstanding value and not a literal, wooden treatment of text. I have vast experience, cross-cultural awareness and linguistic flair. If you are ready to elevate your brand to new Hispanic heights, contact me to see how I can help!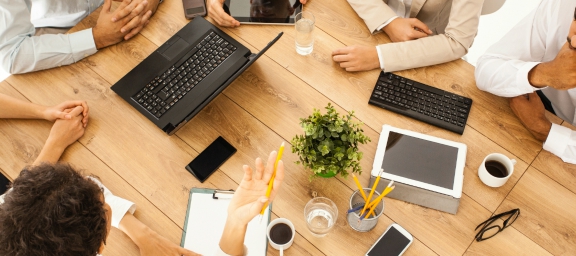 In today's increasingly globalised world, overcoming the language barrier is crucial.
I provide interpreting services in the following modes: consecutive, liaison and public service or community interpretation. My client portfolio includes agencies, private sector companies, as well as registered charities.
Professional interpreters work in a variety of settings: conferences, business meetings, court proceedings, press conferences, hospitals, site visits, police stations, guided tours, trade shows, advocacy organisations, exhibitions, seminars and training courses, group discussions, local authority offices, among others.
I hold a Master of Arts in Translation & Interpreting from the University of Westminster, London, and I am also a Qualified Member (MITI) of the Institute of Translation & Interpreting and a Member and Chartered Linguist (MCIL CL) of the Chartered Institute of Linguists.
So if you are looking for a reliable Spanish interpreter in Scotland and Northern England, get in touch with me today and bridge the language barrier in your meetings!
---
I offer content creation services in both English and Spanish to supplement your content marketing strategy. My background is in bilingual web copywriting. I worked for a London fintech startup that is aiming to revolutionise the way people send money abroad.
In recent months, I have increased the number of copywriting assignments I have been providing for my clients. The vast majority are original articles written in English for online publication and geared towards a worldwide audience.
What your website or marketing materials say is as important as how they look. That's where good copywriting services can help. Content is crucial to achieving your goals, such as increasing conversion rates or boosting enquiries. By understanding what makes your customers tick, I write persuasive copy devised to influence them. The result is fresh, polished and digestible content that pleases your readers and provides the best return on investment.
For words on time, on brief and on point, contact me using the form below and start your project today!